Jeju Island is an ocean paradise – and a tourist paradise for those wanting to travel Visa free.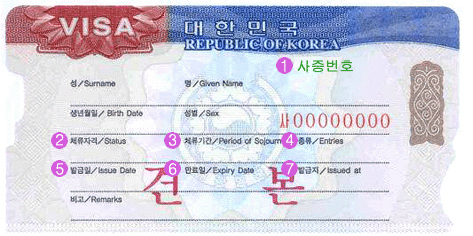 Americans are blessed – our passport gets us into many countries visa – free. Usually for periods of 30 – 90 days at least as long as you have a ticket out of the country to show. Other nationalities are not always so fortunate, and even the shortest of trips requires that pesky and expensive stamp in the passport.
South Korea is one of those countries that sometimes requires a visa for tourists and business travelers. Lucky for them, Jeju Island is a 'visa-free' destination for a lot of countries.
This means that even if you need a regular visa to visit South Korea's mainland, you can still come to Jeju Island without a visa! In fact, people from 180 countries can visit visa-free for 30 days! (Source). The only countries requiring a visa on a normal day are: Afghanistan, Cuba, Ghana, Iran, Iraq, Libya, Nigeria, Macedonia, Palestine, Sudan, and Syria).Cheers!
Of course, you still need a visa to get through the Seoul airports if you can't find a direct flight, but there are ways to work around that (see this post from Mikay Javier – a Filipino tourist who booked a charter flight).
Unfortunately, Jeju is on the run from the Corona Virus these days. In early February, two Chinese tourists who tested positive visited stores in Jeju triggering a panic. One can imagine what the virus would do on an enclosed space like the island if it catches 😨😷
In response, many of the tourist shops closed up (Shilla and Lotte both closed their duty free stores), the hotels began refusing visitors from China or those not isolated for 14 days first.
Significantly, Korea suspended its visa-free entry into Jeju for dozens of countries. It doesn't mean tourists can't come to Jeju – just that most now require a visa first.
As of February 6, 2020 (latest list we could find):
35 countries requiring Diplomatic, Official, and General Passports to have visas:
Bhutan, Burkina Faso, Burundi, Cape Verde, Central African Republic, Chad, Comoros, Congo, Democratic Republic of Congo, Djibouti, East Timor, Equatorial Guinea, Eritrea, Ethiopia, Guinea, Guinea-Bissau, Ivory Coast, Kenya, Libya, Madagascar, Malawi, Maldives, Mali, Mauritania, Namibia, Niger, Papua New Guinea, Rwanda, Sao Tome and Principe, Sierra Leone, Tanzania, Togo, Uganda, Zambia, Zimbabwe
Two countries requiring Official and General Passports to have visas:
Jordan, Turkmenistan
25 countries requiring General Passports to have visas:
Algeria, Angola, Armenia, Azerbaijan, Belarus, Belize, Benin, Bolivia, Cambodia, China, Gabon, Georgia, India, Indonesia, Laos, Lebanon, Moldova, Mongolia, Mozambique, Oman, The Philippines, Tajikistan, Ukraine, Vanuatu, Vietnam
Again, we were blessed — the US is not currently on the list. And despite these efforts, it seems Jeju is still being affected. As of yesterday, there is one confirmed case at a hotel (WeHotel) about 15 minutes from our residence. A tour group of Jeju locals that returned from Israel is under observation. A Jeju naval officer has tested positive after visiting Daegu.
All that said, the prices for flights and hotels are cheap and the sights are just . . . breathtaking. So feel free to check it out, support the local economy, and take in the ocean. Just remember that there are confirmed cases on the island and you need to make sure your visa paperwork is up to date!
We'll be sharing more about our trip as we go! ❤🌅🌋